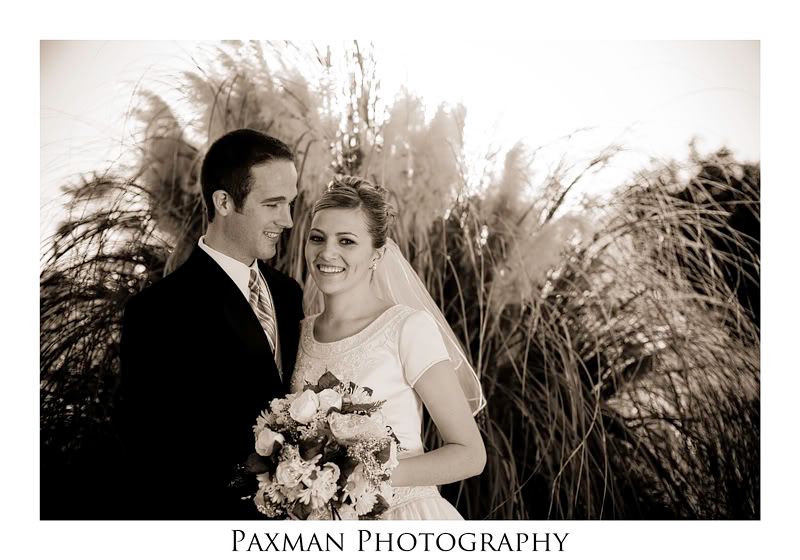 You may remember a few weeks ago posted a couple of
Jake and Joni's engagement images
. This is another shoot I did with them before their wedding at the LDS Mesa Temple.
This is probably one of my favorite bride images that I have ever made: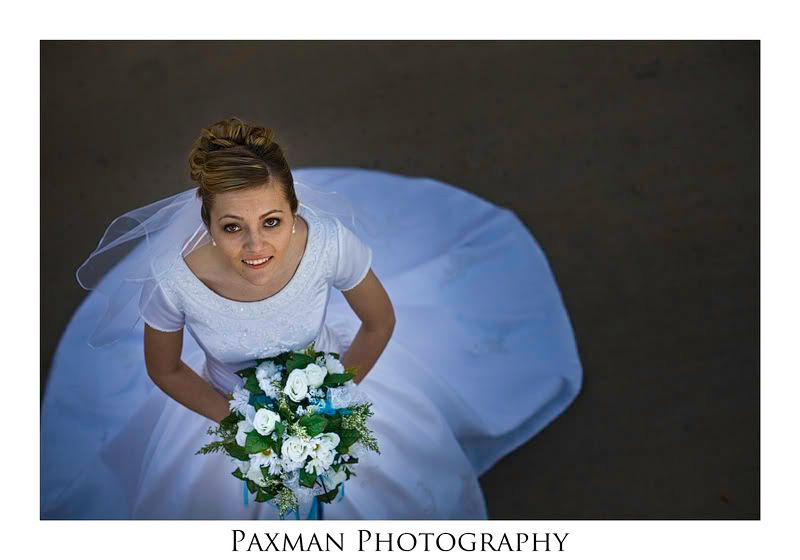 Look how good Jake polishes up:
I have to confess that I staged this image but look how well Joni sells it:
So we are working on getting some wedding portraits done at the temple.
I am in the front lawn with the groom, the bride, her parents, and
Tyler, my cousin and favorite videographer
. Just had I had gotten done setting up the first shot. and started to take a couple frames the sprinklers pop on! This is what Tyler looked like after the sprinklers got us:
Check out this book I made from their wedding: