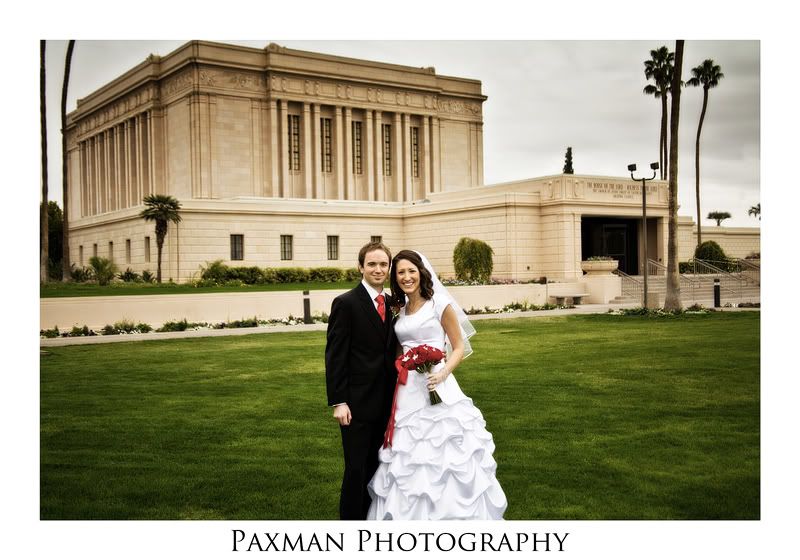 Ben and Lisa's wedding was back in November. As I usually do with weddings at the temple I told them that I'd like to do a session at the temple on the Monday before when it's closed.
With school, work, busy schedules and life we ended up not being able to do that "pre-wedding" session and so we decided to do a shoot at the temple AFTER their wedding.
Again with work, school, busy schedules and life we put THAT session off for another six weeks. On the Monday that we decided to do the shoot we had one of the 3 rainy days a year we have here in Phoenix. It did drizzle on us a little and it was awfully dark and gloomy but I was very pleased with the results.
previously on my blog you have seen their
engagement session
and a couple "
day-of" pictures
and finally their wedding portraits are completed as well! Thanks again guys for letting me be a part of your big day!