I have been having SO much fun with engagement sessions lately. I think it may be a much needed change of pace from all the families and kids I shot over the holiday. I really had a ton of fun with David and Ashley. We started out at the Mesa Arts Center and got some good shots before we ventured out to the back allies of downtown Mesa to get some more unique looks.
...the ring shot.
This is actually the set of shots that we started the session out with. I sure appreciate how fun these guys were and how they had no problem trying anything.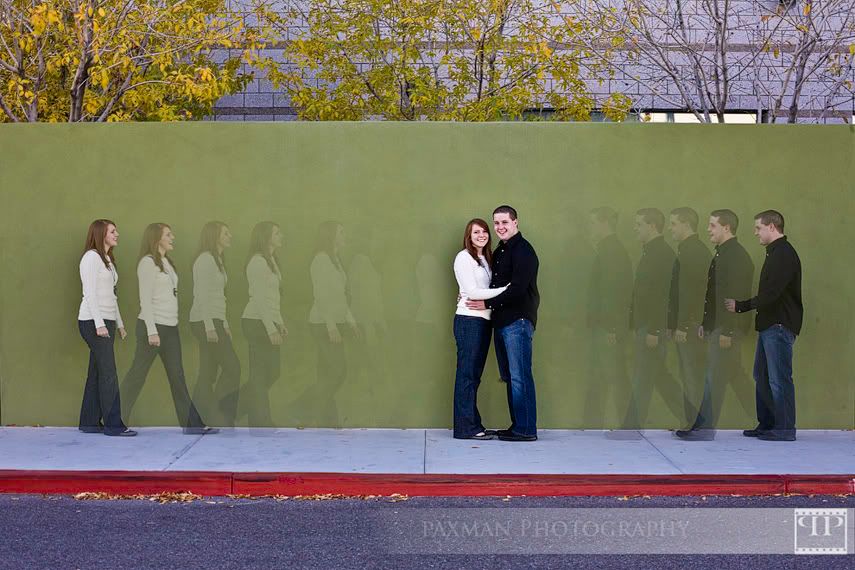 Also
from my list of goals...
CHECK
30. Have someone second shoot a session with me.
Millie
is a friend of a bride whose wedding I shot last summer. She emailed me last week and asked if she could come along and second shoot a session with me. I was more than happy to oblige.
Click here to check out her blog
. She has already posted some of the images she capture at David and Ashley's engagement session.
I don't think she knows I took this picture...